SEX WORKERS ALLIANCE IRELAND
Mission Statement: to advance the human rights, health, safety, participation and dignity of female, male, cis and trans sex workers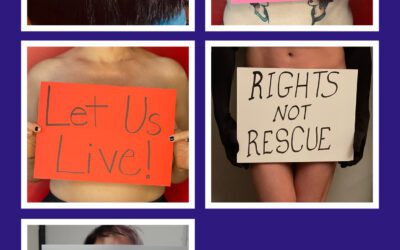 "Today is International Day to End Violence Against Sex Workers, and since we marked this day last year there has been a notable shift in attitudes against sex workers in Ireland," says Mardi Kennedy, coordinator of the Sex Workers Alliance Ireland (SWAI). "The...
read more
SWAI works WITH sex workers to fight for and promote the health, safety, participation and dignity of all female, male, cis and tran ssex workers in Ireland. SWAI supports a human rights and harm reduction approach to policy and laws around sex work. We believe sex work should be decriminalised so that sex workers be allowed to work in safety without fear, judgment or stigma.
SWAI believes sex workers themselves should be at the centre of the development of policy which directly impacts upon their lives. SWAI is committed to supporting the participation and leadership of sex workers to advocate and campaign for their recognition, rights and protection in Ireland.