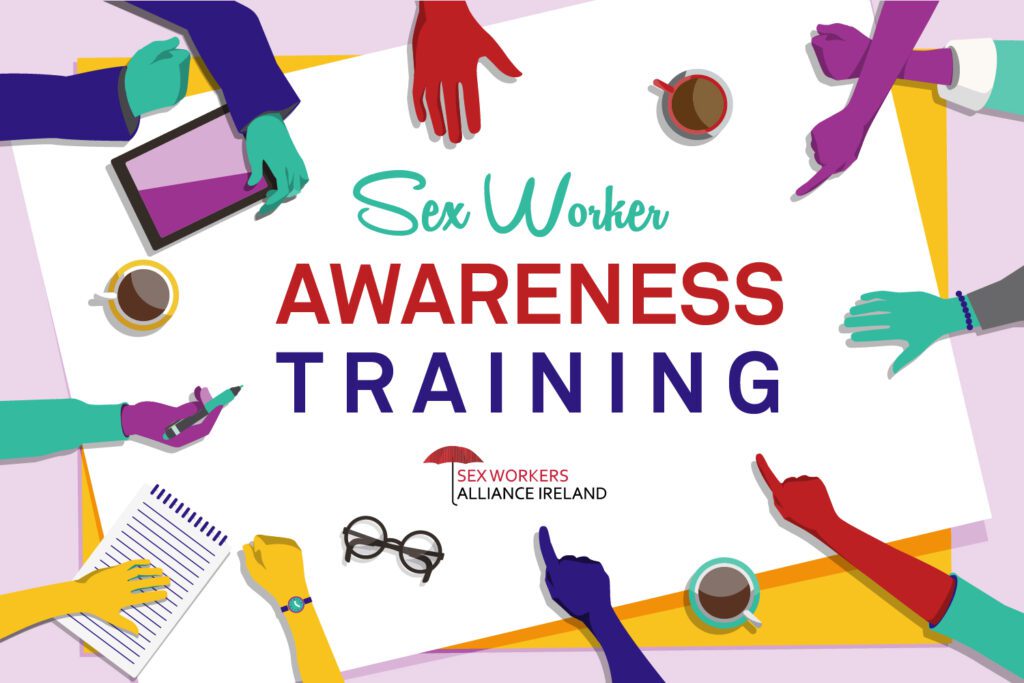 The Sex Workers Alliance Ireland (SWAI) are delighted to announce our new Sex Worker Awareness Training, available in the Republic of Ireland and Northern Ireland. Developed by sex workers, this training will enhance participants' knowledge including:
What is sex work?
Appropriate language and terminology
Barriers, stigma, and discrimination experienced by sex workers
Models of laws, what do sex workers want?
Sex worker services including information about SWAI
How you can provide sex worker-friendly services
This training is appropriate for organisations and groups either working with sex workers or those who are wanting to improve their knowledge, professional practice, and inclusion. This training can run from 1-2 hours, and be done online or in person, depending on your needs. We deliver this training with passion and enthusiasm for learning and growth, whilst encouraging a safe learning environment for participants.
SWAI charges a reasonable fee to deliver Sex Worker Awareness Training. However, we do not want finances to be a barrier to accessing this training so we can discuss fees once we receive a completed training request form.
Mardi Kennedy, co-ordinator of SWAI says "For over a decade I have worked with sex workers in Melbourne, Northern Ireland and the Republic of Ireland as an advocate, educator and support worker. This training has been developed with sex workers and delivered to various human rights, health and LGBTQIA+ organisations, colleges and universities, Human Rights Festivals', sex Therapists, art spaces and more. We receive consistent, positive feedback and gratitude for sharing our sex worker-informed, first-hand knowledge. This training is for everyone and we would love to deliver it to you!
Please note: as staff work part-time, we will endeavour to respond as soon as possible and appreciate your patience as it may take a couple of weeks. 
Testimonials