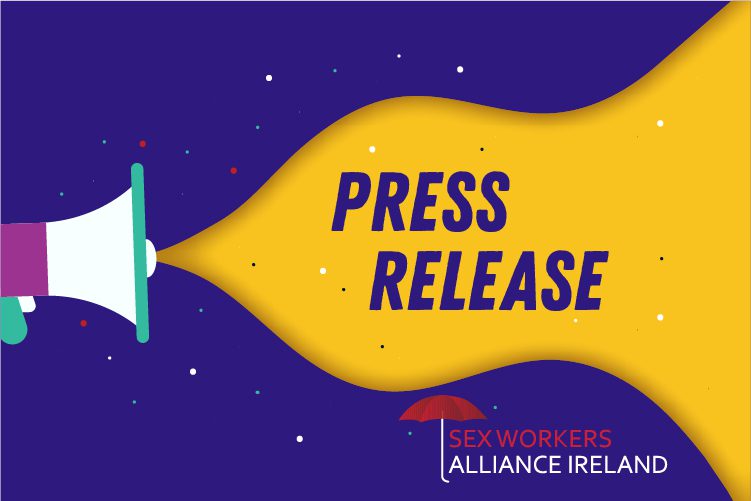 The Sex Workers Alliance of Ireland (SWAI) is deeply disappointed and frustrated with the Minister for Justice's refusal to meet with them to discuss Part 4 of the Criminal Law (Sexual Offences) 2017 report.
Linda Kavanagh, spokesperson for SWAI says "Sex workers are the primary stakeholders in this review. SWAI's role in Irish society is to ensure sex workers' voices get heard in the policies that affect their lives. No one wants to see laws and policies that keep sex workers safe more than sex workers themselves. 
Despite repeated requests, SWAI has never received any response regarding the review process. The review has been delayed several times, and the independent reviewer in charge of the report has recently stepped back. SWAI demands that the review be scrapped and redone as they believe that the sex workers' voices have not been heard.
The email from the Minister's office stated "Unfortunately, due to heavy work schedules, it is not possible to facilitate a meeting." We too have busy schedules dealing with the fallout of this extremely damaging law, such as evictions, homelessness and suicidality, to name a few.
There were many media opportunities recently involving the Minister regarding the issue of crime in Dublin city, despite evidence that crime is actually down this year. We're asking for engagement on the myriad of evidence that shows that the Nordic model of client criminalisation is actively harming sex workers. What kind of trust can we have in the Department of Justice when ideology is prioritised over lived experience, evidence and research? We have to ask whether the Minister thinks she is above meeting us.
SWAI is appalled to learn through the media that the Department of Justice plans to include the sex-for-rent law in this review. This is not the purpose of the review process, and it should not be rushed to accommodate the Department of Justice's timeline. The review process was built into the law when it passed.
SWAI does not support sex-for-rent laws and firmly believes that the best way to tackle exploitation in both the housing crisis and sex work is to address the lack of affordable housing, alleviate poverty, and end inequality. The current government has failed to make significant changes by addressing pertinent issues. Instead, they have opted to pass superficial laws that do not address the root cause of the problem.
This year has been a devastating one for sex workers in Ireland. In April we learned of a sex worker being murdering Limerick, trust in Gardaí remains incredibly low and we are steeling ourselves for the inevitable raids dressed up as welfare checks that come every November.
SWAI warned the government that violence would increase under the Nordic Model of client criminalisation. Sex workers in Ireland already feel ignored and outcast due to stigma and shame, refusing to meet with SWAI compounds this stigmatisation. When we are being murdered, attacked, robbed and lied to by Gardaí, what does it take for us to be listened to?