Your Rights
All sex workers and escorts in Ireland have rights.
Even if you are undocumented and don't have a visa you still have rights.
You can contact us at SWAI for info on your rights,
the law in Ireland, safety and reporting crime.
Phone: +353858249305
Email: info@swai.eu
The Law in Ireland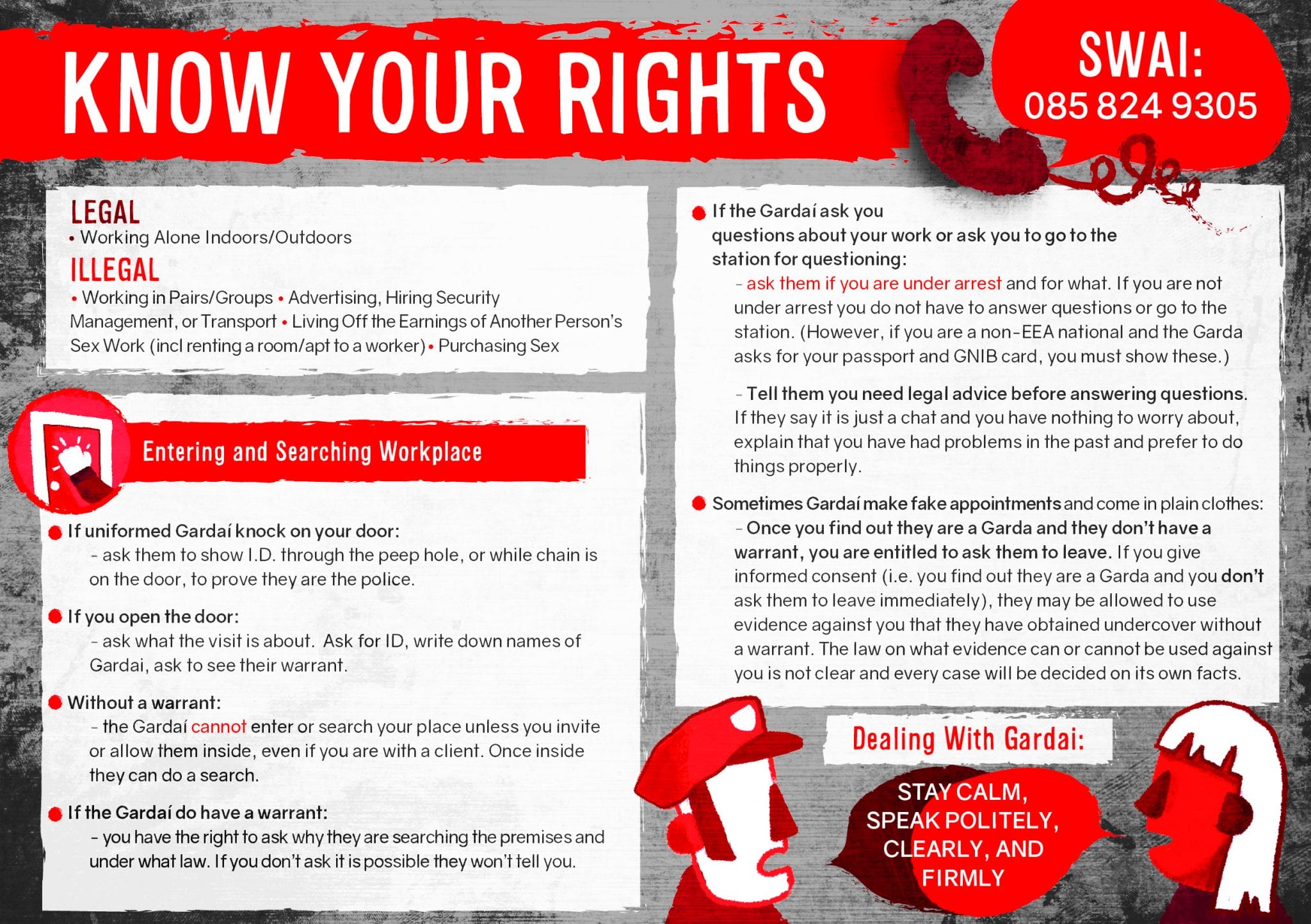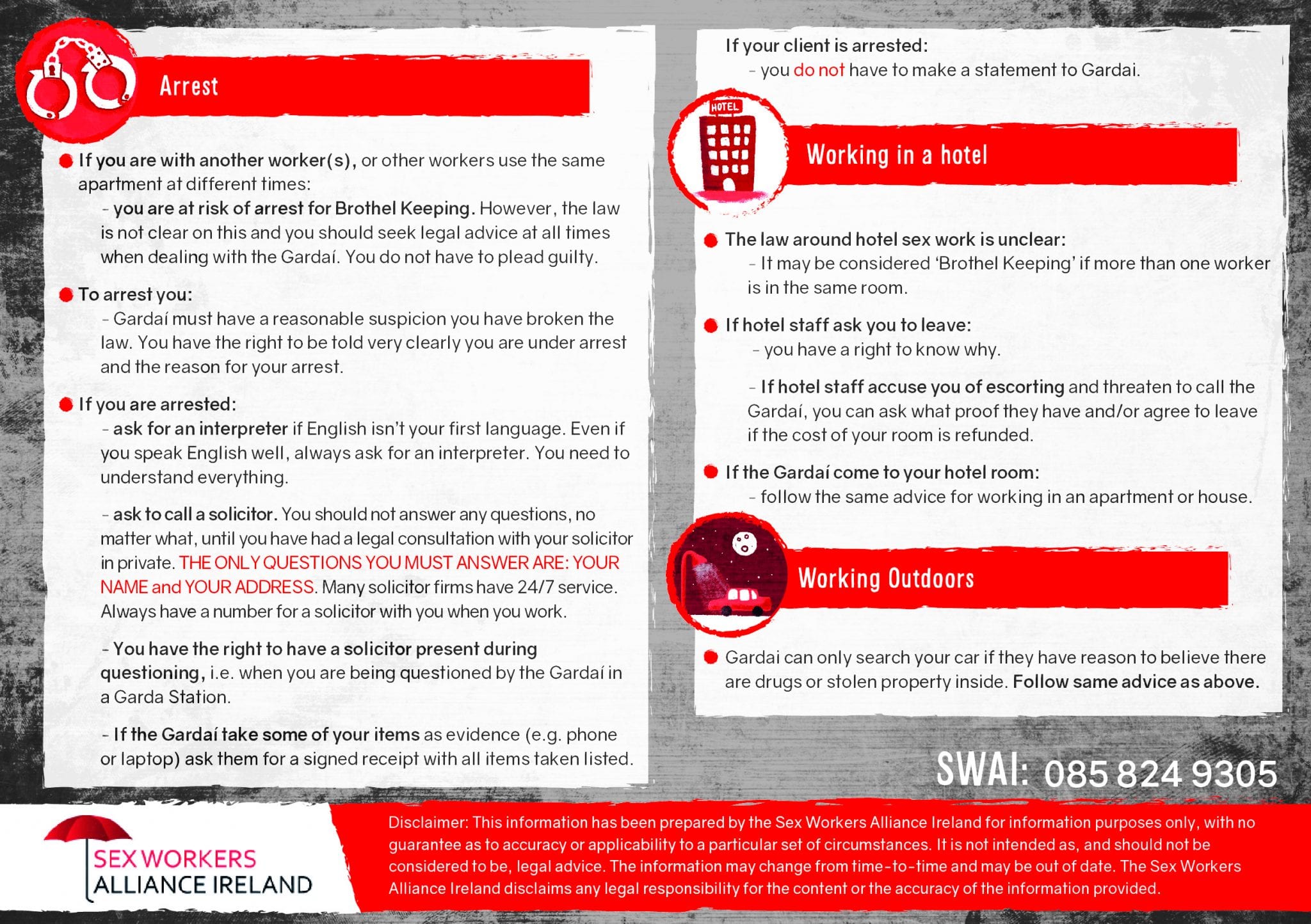 Sexual Health
There are FREE sexual health services for sex workers in Ireland. You can get FREE STI testing and condoms.
The Women's Health Project
This service is for women and non-binary workers.
Address: The Meath Primary Care Centre, 1-9 Heytesbury Street, Dublin 8
Phone: +353766958280
Open
Tuesday 2 – 4PM by appointment
Wednesday 2- 4PM drop-in
Thursday 6 – 8PM drop-in
The Gay Men's Health Project
This service for men who have sex with men and non-binary workers.
Address: GMHS Clinic,Baggot St Hospital, 18 Upper Baggot St., Dublin 4.
Phone: + 353 1 669 9553
Text: 087 941 0934.
Email: gmhsclinic@hse.ie
Open:
Monday 2PM – 4PM
Tuesday 4PM – 8PM
Wednesday 4PM – 8PM
Thursday 10am – 12 midday (No testing – PREP Clinic)
For info on other FREE or affordable sexual health services click here
Safety
There is a FREE service for sex workers to share information on bad numbers
and bad clients in Ireland. Contact SWAI for more info.
Phone: +353858249305. Email: info@swai.eu.
There is a special contact for sex workers and escorts in the Gardai (Irish police).
You can contact them to report violence and robbery or to get safety advice on
+353868282515.
Click on the blue buttons below for more detailed information on your rights and services available for sex workers in Ireland.