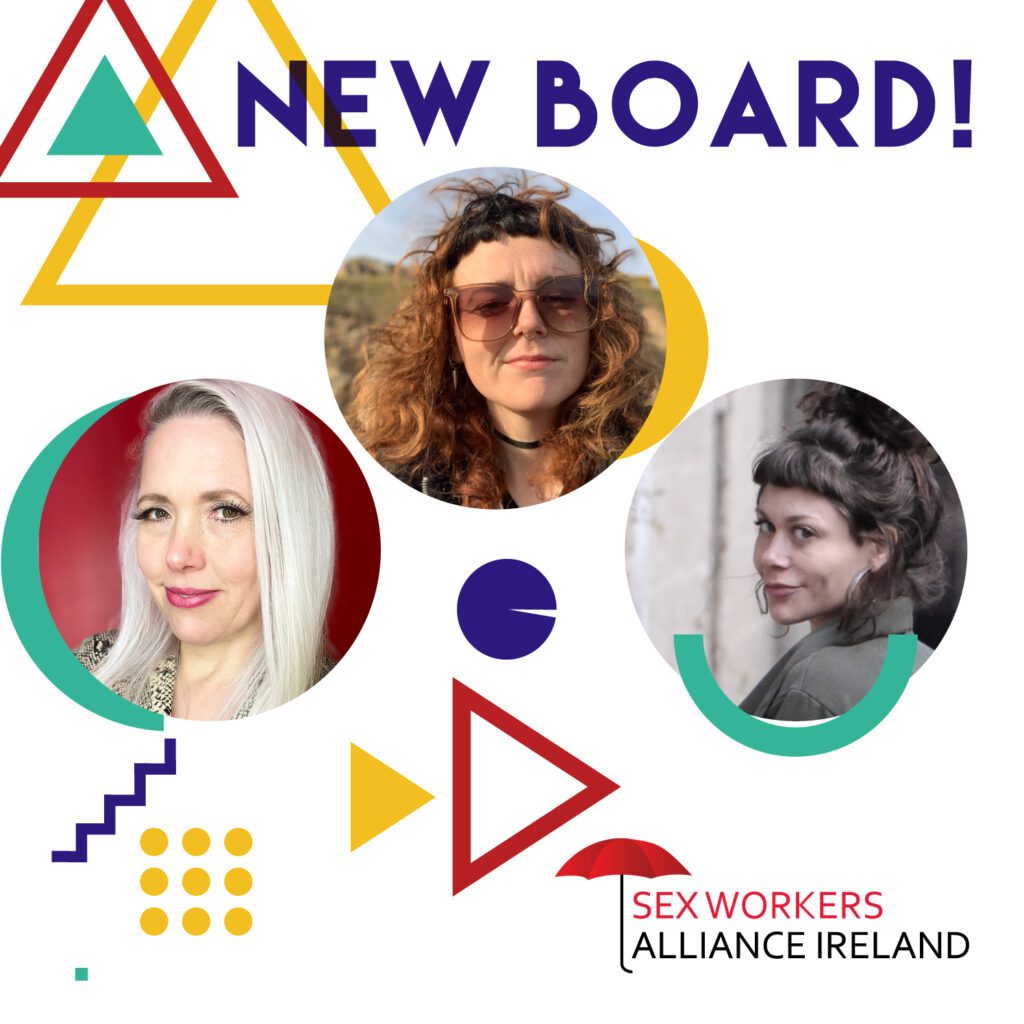 We are so pleased to announce the new SWAI board! The Sex Workers Alliance Ireland welcome Leea Berry, Leah Butler and Lianne O'Hara to our board of directors.
Leea Berry is a Domina and activist taking the role of Treasurer of the Board. Her experiences of harassment and eventually eviction by the Gardaí under the Nordic model in Ireland make her an ideal candidate, with lived experience of life as a sex worker in Ireland.
Leah Butler is taking the role of Chair of the Board and has a BA (Hons) in History and Folklore with structured electives in Equality Studies from University College Dublin. She brings a wealth of experience in grassroots activism and community organising to this role.
Lianne O'Hara is taking the role of Secretary. She is a poet and playwright. Her debut play Fluff, following two Dublin strippers through an evening's work, sold out a six-show run at the Smock Alley Theatre as part of Dublin Fringe Festival 2022. Her deep ties to the sex worker community are invaluable to our organisation.
This board, along with our new coordinator Mardi Kennedy, will ensure a sustainable, sex worker community-focused organisation fighting for the human rights and safety of sex workers on the island of Ireland. To find out more about our team please check out the About Us section of the website.

We are also seeking additional board members for SWAI. If you are interested please read this Board Call Out post and email [email protected]. We are actively seeking board members from diverse and non-traditional backgrounds, and particularly welcome applications from current or former sex workers. Come join our team in the fight to ensure the voices of sex workers are heard